Get your pup's first month of parasite protection free.
Enter your zip code
The last thing you want is a sick puppy. Keep your dog healthy by finding the right veterinarian near you and establishing the necessary puppy care, right from the start. After all, your puppy's health depends on regular veterinary appointments along with having the best possible start at parasite protection.
Interceptor® Plus (milbemycin oxime/praziquantel) is a monthly chew that protects dogs and puppies not just against heartworm disease but all 5 major worms. Complete two quick steps, and, while supplies last, you'll get your pup's first dose of Interceptor Plus free.


Find a clinic to get started.
Step 1.
Find a participating clinic near you.
Step 2.
Provide your information.
Step 3.
Contact the clinic to schedule your pup's first visit, then ask for your free dose Puppy Kit.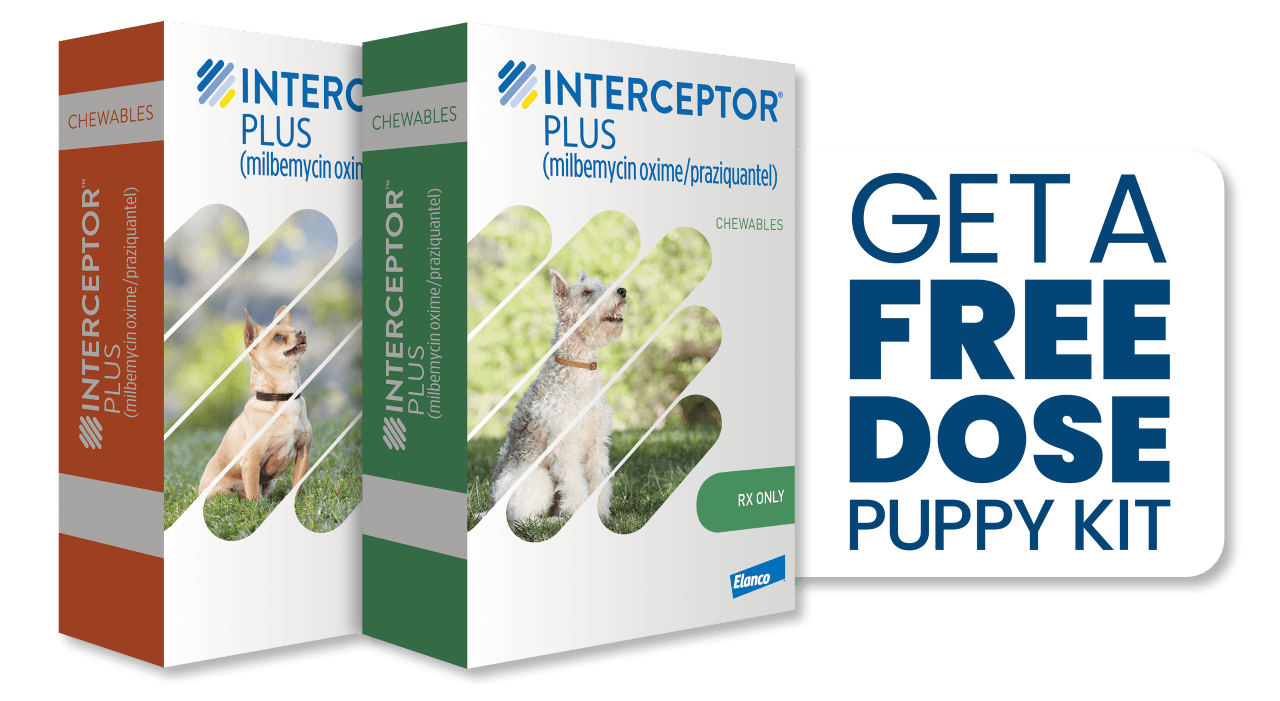 Indications
Interceptor Plus prevents heartworm disease and treats and controls adult roundworm, hookworm, whipworm, and tapeworm infections in dogs and puppies 6 weeks or older and 2 pounds or greater.
Important Safety Information (ISI)
Treatment with fewer than 6 monthly doses after the last exposure to mosquitoes may not provide complete heartworm prevention. Prior to administration of Interceptor Plus, dogs should be tested for existing heartworm infections. The safety of Interceptor Plus has not been evaluated in dogs used for breeding or in lactating females. The following adverse reactions have been reported in dogs after administration of milbemycin oxime or praziquantel: vomiting, diarrhea, decreased activity, incoordination, weight loss, convulsions, weakness, and salivation. For complete safety information, please see Interceptor Plus product label or ask your veterinarian.