Help manage your cat's seasonal allergies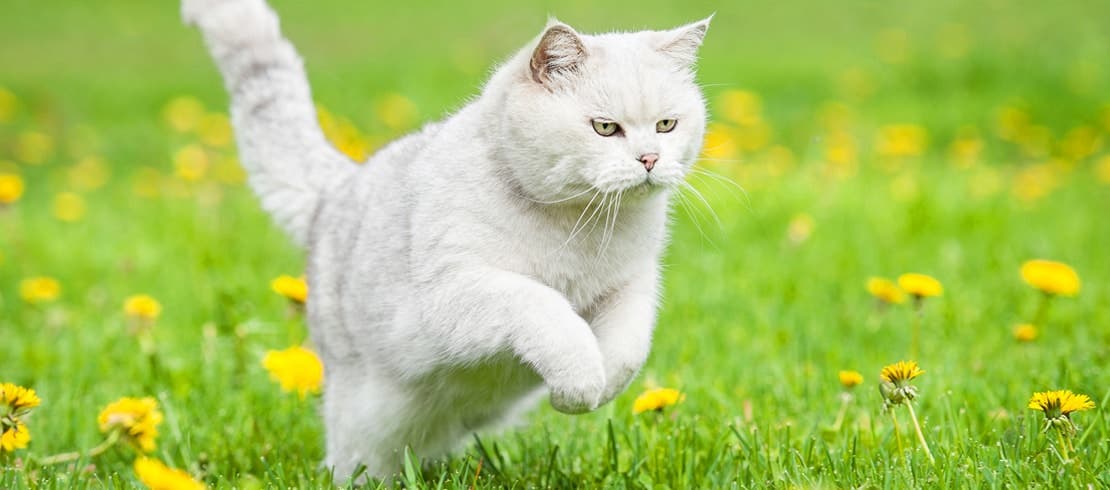 Did you know that cats can have allergies? That's right — just like people, cats develop allergies, and they're particularly prone to seasonal allergies, especially if they spend time outside. Cats can develop allergies to seasonal triggers like pollen, grass and dust.
If you think your pet may have allergies, watch for the following specific symptoms of seasonal allergies in cats. The good news is, with some know-how, cat allergy symptoms can be managed effectively.
Symptoms of Seasonal Allergies in Cats
Cats may display common allergy symptoms, including:
Runny nose
Coughing
Watery eyes
Sneezing
Irritated or itchy skin
Sores
Redness in the eyes
Redness inside the ears
Redness on paws
Redness on the belly
Hair loss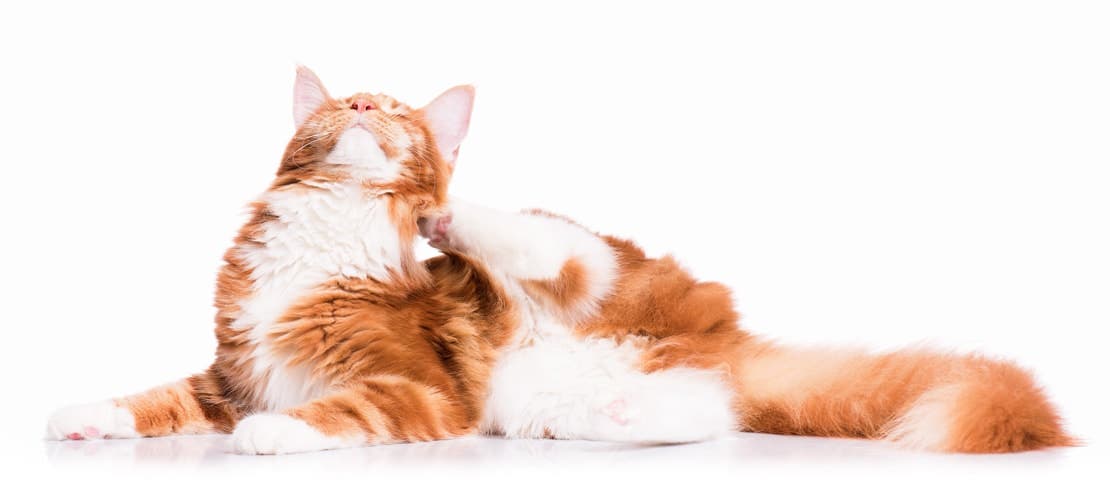 Managing allergies in cats can be tricky; however, you can help reduce the inflammation and repair your cat's skin barrier by taking these steps:
Avoid spending time outdoors, especially during times when pollen or mold counts are highest
Wipe your cat's paws when they come inside, so they don't bring pollen and other allergens into your home
Give your cat frequent baths with hypoallergenic shampoo or wipe-downs with a disposable towelette designed specifically for cats. This will help remove allergens from their bodies, as well as soothe sore skin
Ask your vet if your cat needs an oral or injectable steroid to treat their skin irritation, or an antibiotic if lesions are present
In addition to these steps, it's important to think about how you can reduce allergens and irritants in your home, too. Some steps to take include:
Keep windows closed
Wash bedding frequently
Refrain from putting your cat in the garage or basement, where mold and other irritants tend to collect
Avoid spraying perfume or air fresheners around your cat
Having a cat with allergies can be frustrating, as it requires some additional care. But managing your cat's allergy symptoms can be relatively simple when you know the signs and appropriate actions to take.