Bexacat™ (bexagliflozin tablets)
Bexacat is the first and only needle-free, insulin-free, oral feline diabetes treatment for otherwise healthy cats not previously treated with insulin. If you think your cat may have diabetes, see your veterinarian and ask about once-daily prescription Bexacat tablets.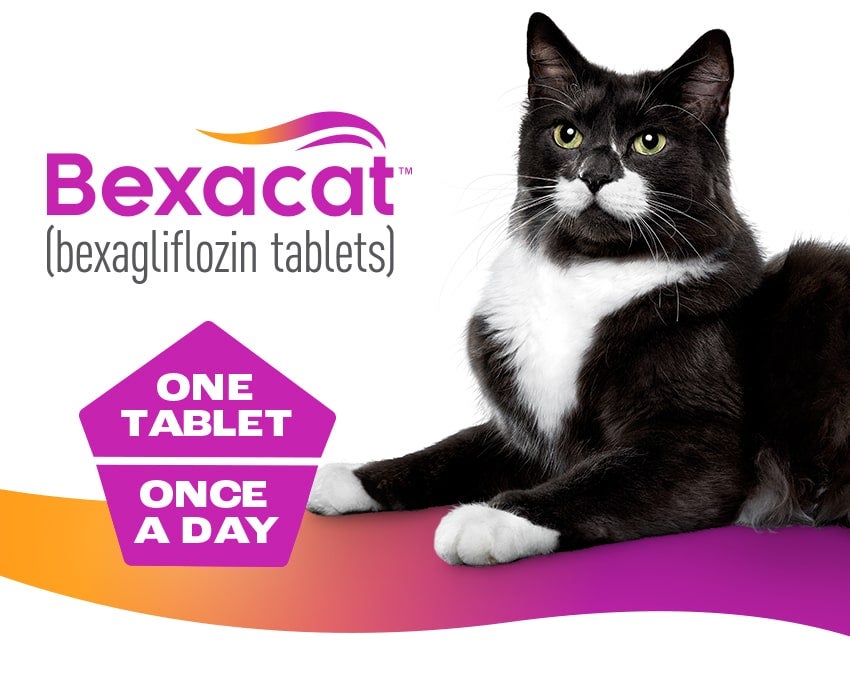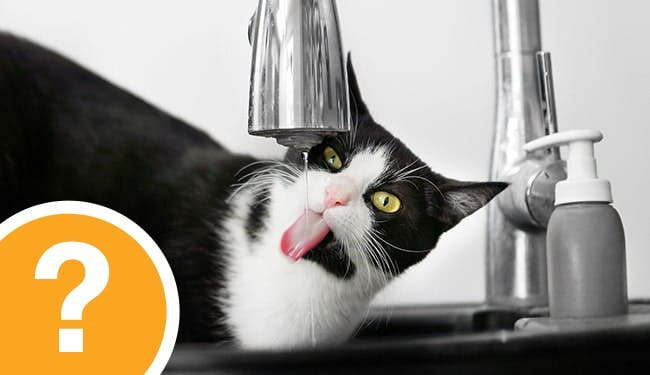 How do you know if your cat has diabetes?
Feline diabetes mellitus is a disease in which too much glucose (sugar) accumulates in the blood. If your cat is showing any of the following signs, visit your veterinarian for a full examination and diagnosis and ask about Bexacat.
Excessive drinking, especially from faucets and toilets
Increased appetite
More frequent urination
Weight loss
Weakness in the back legs
Introducing Bexacat: A breakthrough treatment for diabetes in cats
Easy-to-give Bexacat tablets help you manage your cat's diabetes.

Give flavored Bexacat tablets to your cat either with or without food — whichever you (and they) prefer.

No refrigeration required

Store at room temperature.

Effective blood sugar control

On the first day of dosing with Bexacat, average blood glucose concentrations decreased by 67.7% in just 8 hours with minimal risk of hypoglycemia (low blood sugar).1
Ask your vet about treating diabetes in cats with a once-daily tablet.
Bexacat vs. insulin: What's the difference?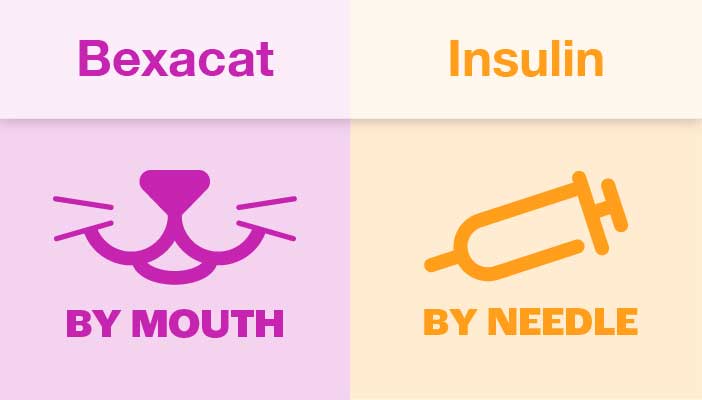 How to give
Bexacat: By mouth

Insulin: By needle, under the skin
How your cat might be eligible for Bexacat
They are newly diagnosed with diabetes and have not been treated with insulin

They are otherwise healthy, not lethargic and are eating well

They show no evidence of diabetic ketoacidosis, significant liver or kidney disease, or pancreatitis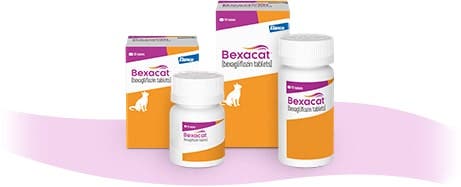 Ready to find out whether prescription Bexacat is right for your cat?
If your cat is showing signs of diabetes schedule a visit with your veterinarian today.
*Approved for cats weighing 6.6 lbs. (3.0 kg) or greater.
Bexacat, Elanco and the diagonal bar logo are trademarks of Elanco or its affiliates.
Indication:
Bexacat is indicated to improve glycemic control in otherwise healthy cats with diabetes mellitus not previously treated with insulin.
Important Safety Information:
Before using Bexacat, you must read the entire package insert, including the boxed warning. Cats treated with Bexacat may be at an increased risk for conditions called diabetic ketoacidosis or euglycemic diabetic ketoacidosis, both of which may result in death. It is critical that cats taking Bexacat be examined by a veterinarian promptly if sudden decreases in appetite or water consumption occur, or if weight loss, tiredness, vomiting, diarrhea, or weakness are seen. Discontinue Bexacat and call your veterinarian immediately if any of these occur as they could be signs of diabetic ketoacidosis or euglycemic diabetic ketoacidosis. Before giving Bexacat, be sure to talk with your veterinarian about any past illnesses your cat has had including if your cat has ever been on insulin, as cats that have been treated with insulin should not receive Bexacat. Do not use Bexacat if your cat has experienced pancreatitis, liver disease or reduced kidney function as serious side effects may occur. Bexacat is available by veterinary prescription only. Not for human use. Keep out of reach of children. Contact a physician immediately if swallowed accidentally.
References
1. Elanco Animal Health. Data on file.