Synovi G4® for advanced joint mobility
Getting older doesn't have to mean feeling older. Synovi G4® promotes healthy joints for advanced mobility and flexibility with naturally derived anti-inflammatories in a hip and joint supplement.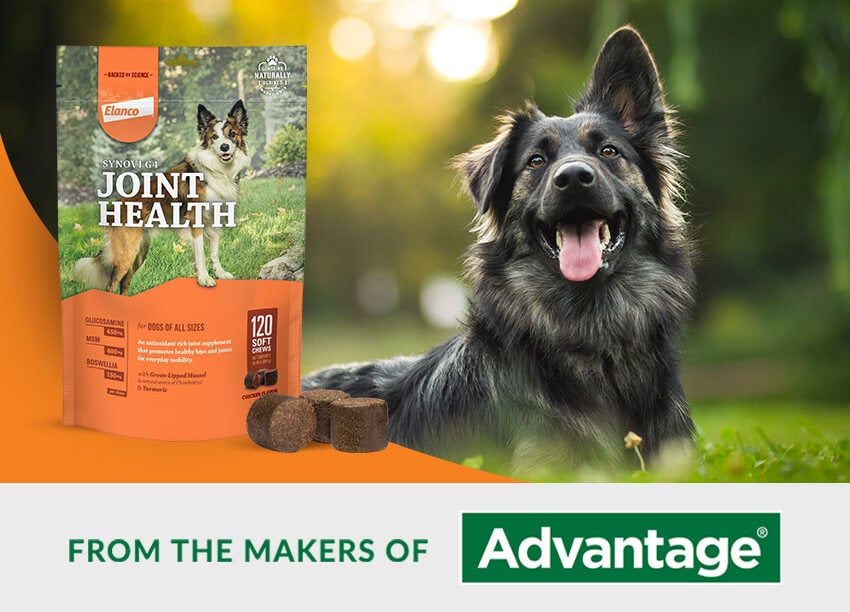 Why choose Synovi G4® for your pet?
Synovi G4® chews support joints and mobility with glucosamine, Boswellia serrata, turmeric and poultry liver.

Promotes advanced joint health

Promotes a healthy inflammatory response in dogs of all sizes, breeds and ages with joint issues.

Convenient chewy dog vitamins

Soft chews are easy to portion — no hard-to-swallow pills or prescription needed.

Safety-tested, quality ingredients

Vet-formulated with our expertise in developing solutions to enhance animal health ​for over 65 years.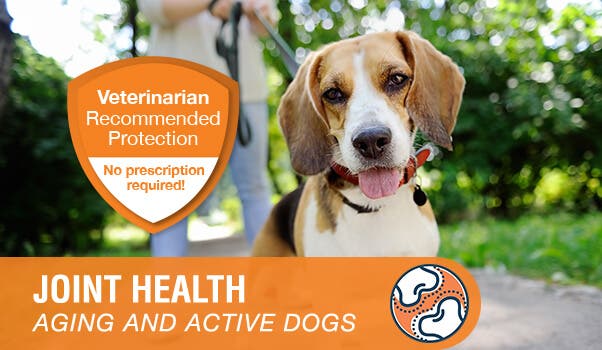 The Synovi G4® soft chews formula
Dogs as young as 3 years old can experience wear and tear on their joints and it often goes unnoticed. Syvoni G4® hip and joint supplements contain naturally derived ingredients that help with joint support, like turmeric, vitamin C, green-lipped mussel, creatine monohydrate and other important vitamins and minerals.
A guide to Synovi G4® for dogs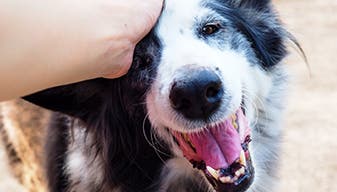 Is Synovi G4® right for your pet?
Synovi G4® eases occasional joint stiffness and may help dogs* that:
Have previous joint or bone injury or surgery, regardless of age
Are diagnosed with a bone or degenerative joint issue, regardless of age
Are starting to display signs of arthritis or joint discomfort at an older age
*Synovi G4 is not indicated for the treatment of osteoarthritis but may be beneficial for at risk dogs.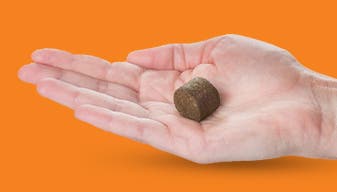 Dosing is easy with Synovi G4®.
Give your dog Synovi G4® daily or every other day, depending on their weight.
Dogs under 15 pounds: 1⁄2 chew every other day
Dogs 16-30 pounds: 1⁄2 chew daily
Dogs 31-60 pounds: 1 chew daily
Dogs 61-100 pounds: 2 chews daily
Dogs over 100 pounds: 2 1⁄2 chews daily
See results in weeks.
How long it takes for Synovi G4® to make a difference is dependent on a variety of factors, such as lifestyle, genetic predisposition, body condition, and type of discomfort. It is possible pet owners may notice some benefit within 2-4 weeks.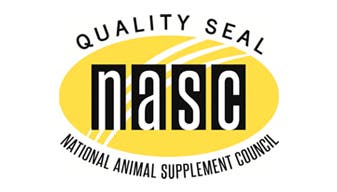 Synovi G4® carries the NASC Quality Seal.
The National Animal Supplement Council (NASC) is an industry group that sets high standards for pet supplements. Only companies that meet NASC's rigorous requirements and review processes may display the Quality Seal. Look for the Quality Seal on all Elanco supplements, which have been scientifically formulated with the high-quality ingredients your pet deserves. See our full line of supplements.
Synovi G4 is a trademark of Elanco or its affiliates.
CAUTIONS: If animal's condition worsens or does not improve, stop product administration and consult your veterinarian. Safe use in pregnant animals or animals intended for breeding has not been proven. Administer during or after the animal has eaten to reduce incidence of gastrointestinal upset. An examination from a veterinarian is recommended prior to using this product.