Synovi G4® Joint Health Supplement
Synovi G4® promotes healthy hips and joints for everyday mobility, flexibility and cartilage and ease occasional joint stiffness due to everyday exercise and activity in puppies, adult dogs and senior dogs of all sizes and breeds.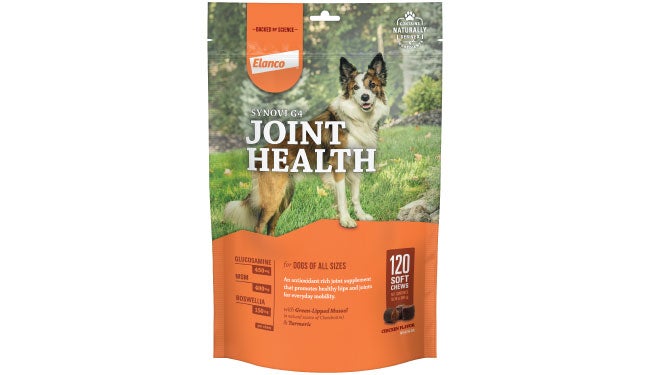 Why choose Synovi G4® Joint Health for your dog?
Contains glucosamine for joint health and mobility support

Includes Boswellia serrata for healthy inflammatory response

Enriched with vitamin C, turmeric and other natural antioxidants

Treat-sized chews mean no hard-to-swallow pills
Supports: 
Joint health, mobility, muscle tone and contraction
Works for:
Puppies, adults and seniors
Dosing frequency:
Daily or every other day, based on weight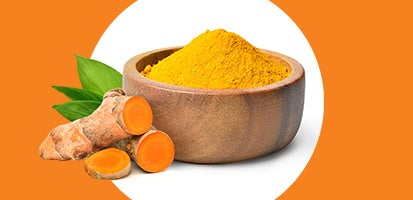 Turmeric
Turmeric, a plant in the ginger family, is a potent antioxidant with anti-inflammatory properties. Its active component, curcumin, contains free radical scavenging abilities and has shown to assist in the synthesis of important cellular enzymes.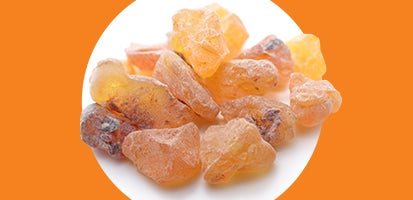 Boswellia Serrata
Boswellia serrata, also known as Indian frankincense, contains boswellic acids, which have shown in laboratory studies to support a healthy inflammatory response, promote joint health and help with occasional discomfort and joint stiffness.
Poultry Liver
Poultry liver doesn't just provide Synovi G4® its appetizing flavor — it's also high in protein and full of the vitamins and minerals that dogs' bodies crave.
No matter the size of your dog, Synovi G4® Joint Health Supplement makes dosing easy.
Dogs under 15 pounds: ½ chew every other day
Dogs 16-30 pounds: ½ chew daily
Dogs 31-60 pounds: 1 chew daily
Dogs 61-100 pounds: 2 chews daily
Dogs over 100 pounds: 2 ½ chews daily
Want to learn more about your pet's health?
Want to learn more about your pet's health?
Synovi G4® carries the National Supplement Council (NASC) Quality Seal.
The NASC is a highly regarded industry group that sets high standards for pet supplements, and only companies that meet their rigorous requirements and review process are able to display the Quality Seal. Look for the Quality Seal on all Elanco supplement products.
Save on dermatology and supplement purchases from your veterinarian. See your vet for complete details on current offers.
FIND A VET
Synovi G4 is a trademark of Elanco or its affiliates.
CAUTIONS: Safe use in pregnant animals or animals intended for breeding has not been proven. If lameness worsens, discontinue use and contact your veterinarian. Administer during or after the animal has eaten to reduce incidence of gastrointestinal upset. An examination from a veterinarian is recommended prior to using this product. For use in dogs only. Warnings: For animal use only. Keep out of reach of children and animals. In case of accidental overdose, contact a health professional immediately.