Happy skin is here again.
Atopica® (cyclosporine capsules) USP MODIFIED helps provide safe, long-term relief from atopic dermatitis, a common cause of chronic itching in dogs.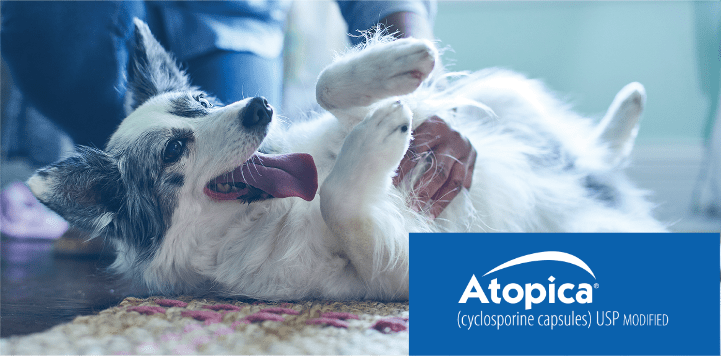 Trusted by vets for over 20 years.

Provides long-term relief 1,2

Works by treating itch and inflammation3,6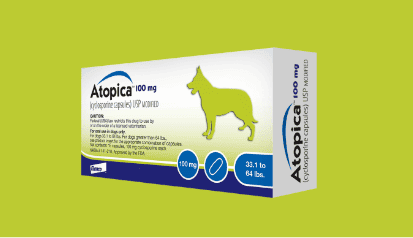 Trusted for over 20 years
Veterinarians choose Atopica because it's the only treatment that targets inflammation and itch.1,3-6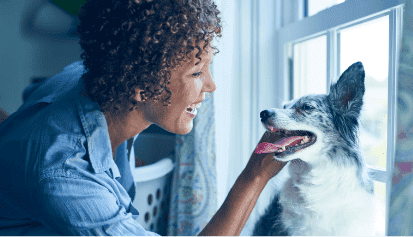 Flexible, cost-effective, long-term relief
Over 68% of dogs can be reduced to every other day, or less frequent, dosing by sixteen weeks after beginning therapy.¹,² If your dog starts to feel better, your vet may recommend decreasing dosage.
Help give your dog happy skin again with Atopica®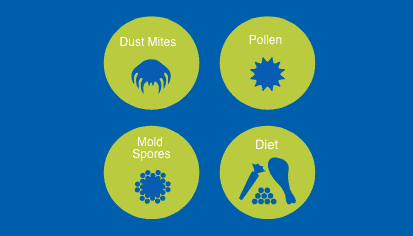 What is atopic dermatitis?
Atopic dermatitis is one of the most common causes of itching in dogs. It's a chronic skin disease that leads to irritation from allergens in the environment.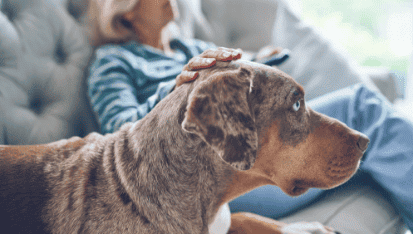 Symptoms of atopic dermatitis
Your dog may excessively scratch and lick its skin. This creates redness and sores that cause even more itching.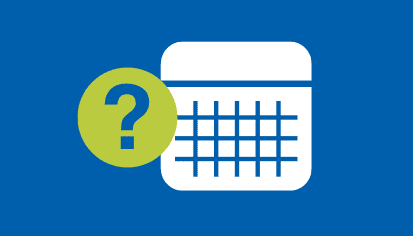 How long does atopic dermatitis last?
Although, atopic dermatitis is a lifelong condition that can appear seasonally or year-round, there are solutions.
Speak with your veterinarian to learn about treatment options.
Atopica, Elanco and the diagonal bar logo are trademarks of Elanco or its affiliates.
Indications:
ATOPICA is indicated for the control of atopic dermatitis in dogs weighing at least 4 pounds and at least 6 months of age.
Important Safety Information:
Do not use Atopica in dogs with a history of neoplasia, with a hypersensitivity to cyclosporine, or in reproducing dogs. Atopica is a systemic immunosuppressant that may increase susceptibility to infection and development of neoplasia. For use only in dogs. Capsules should not be broken or opened. Wear gloves during administration and wash hands after administration. Gastrointestinal problems and gingival hyperplasia may occur at the initial dose. Safety and effectiveness has not been established in dogs less than 6 months or 4 lbs. Use with caution in dogs with diabetes mellitus or renal insufficiency, and with drugs that affect the P-450 pathway. Killed vaccines are recommended. The most common adverse events are vomiting and diarrhea.