ChlorhexiDerm® 4% Shampoo
For medicated pet shampoos, formulation matters — and ChlorhexiDerm® 4% Shampoo for cats and dogs is formulated for stability to help your pet find relief from irritating skin bacterial infections.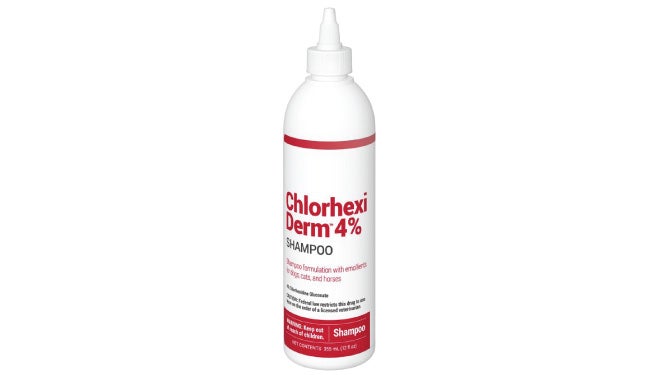 Why ask your veterinarian about ChlorhexiDerm® 4% Shampoo?
Contains Chlorhexidine gluconate, an antiseptic that treats bacterial skin infections. It also contains agents to remove irritating skin debris.

Formulated with emollients to support skin hydration
ChlorhexiDerm is a registered trademark of Elanco.
CAUTIONS: Federal law restricts this drug to use by or on the order of a licensed veterinarian. For topical use on dogs, cats, and horses. Avoid contact with eyes. Not for otic use. If irritation develops, discontinue use and consult your veterinarian. Available through licensed veterinarians.
WARNING: Keep out of reach of children.