Dog ear infection treatment they can count on
Ear infection treatment shouldn't be hard. With one easy dose of Claro® (florfenicol, terbinafine, mometasone furoate) Otic Solution, relief starts right away.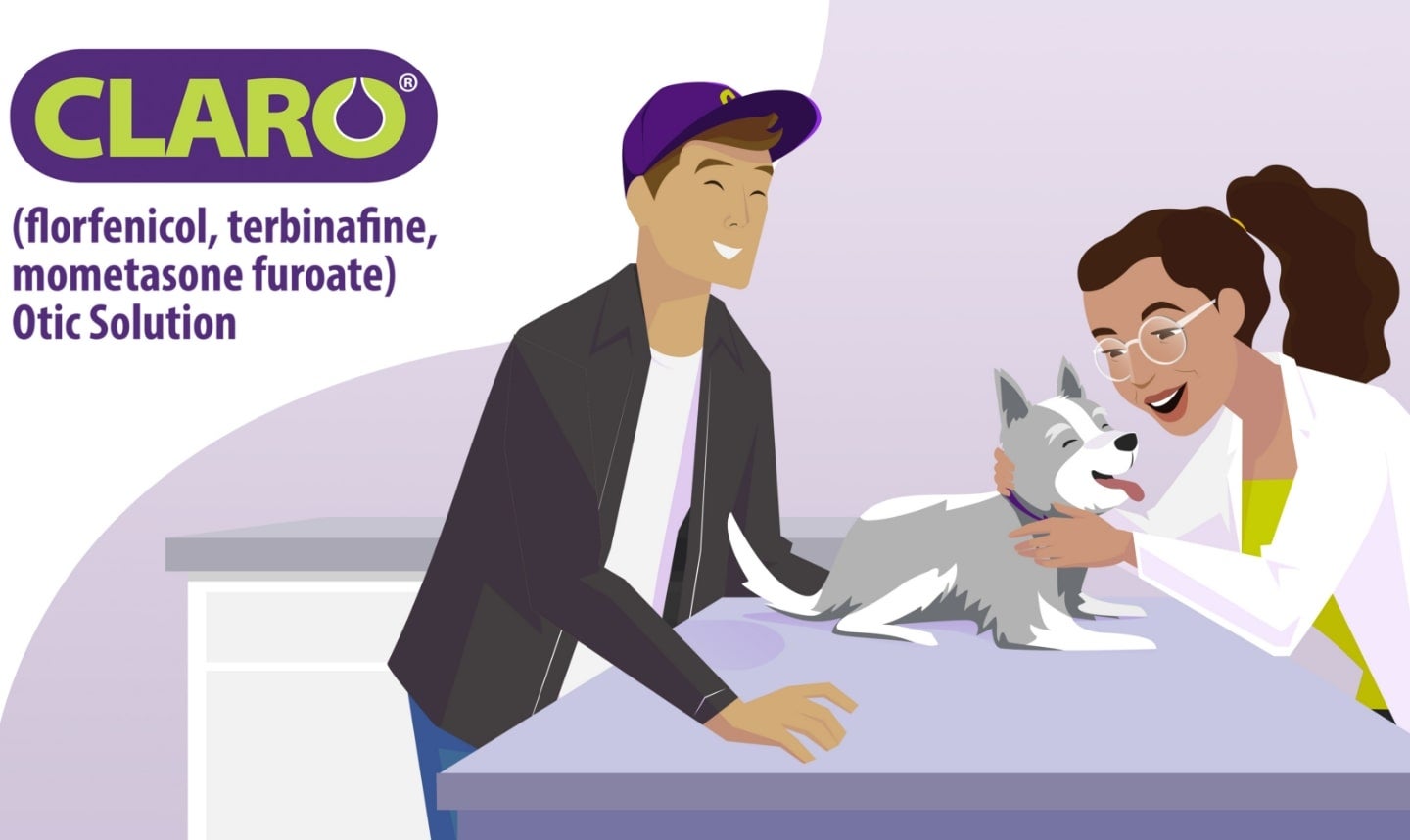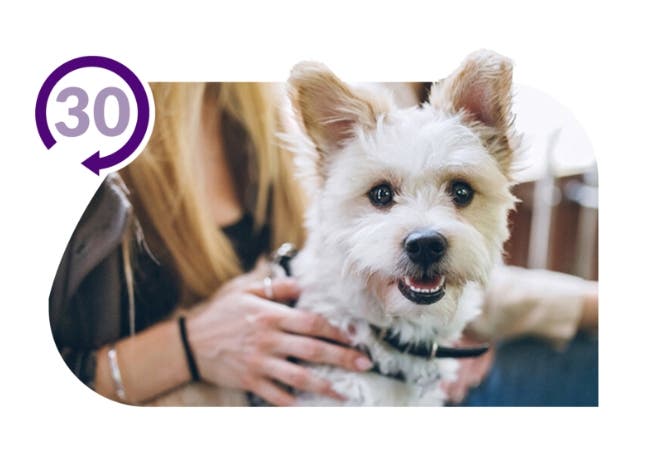 One dose = Up to 30 days of relief
A single dose of Claro® features antibacterial, antifungal and anti-inflammatory ingredients that work together to treat the infection and help soothe painful symptoms. That one dose gives your dog up to 30 days of ear infection relief.

Does your vet have Claro®?
Does your vet have Claro®?
1. Elanco Animal Health. Sales Data on File.
INDICATIONS:
CLARO is indicated for the treatment of ear infections caused by yeast and/or bacteria susceptible to the active ingredients in the product.
Important Safety Information
Do Not Use in Cats.
CAUTION: Federal (U.S.A.) law restricts this drug to use by or on the order of a licensed veterinarian. Not for use in humans. Keep this and all drugs out of the reach of children.
CLARO should be administered by veterinary personnel.
CLARO may cause eye injury and irritation. Splatter may occur if the dog shakes its head following administration. Persons near the dog during administration should also take steps to avoid ocular exposure. If contact with eyes occurs, flush copiously with water for at least 15 minutes. If irritation persists, contact a physician
Do not use in dogs with known tympanic membrane perforation (ruptured eardrum). Adverse reactions may occur following administration of CLARO®. Observe your dog for signs such as ear pain and irritation, vomiting, head shaking, head tilt, in-coordination, eye pain and eye discharge. Contact your veterinarian if any of these signs are observed.
For complete safety information, please see Claro product label or ask your veterinarian.
Claro, Elanco, and the diagonal bar logo are trademarks of Elanco or its affiliates.