Questions to ask before adopting a dog.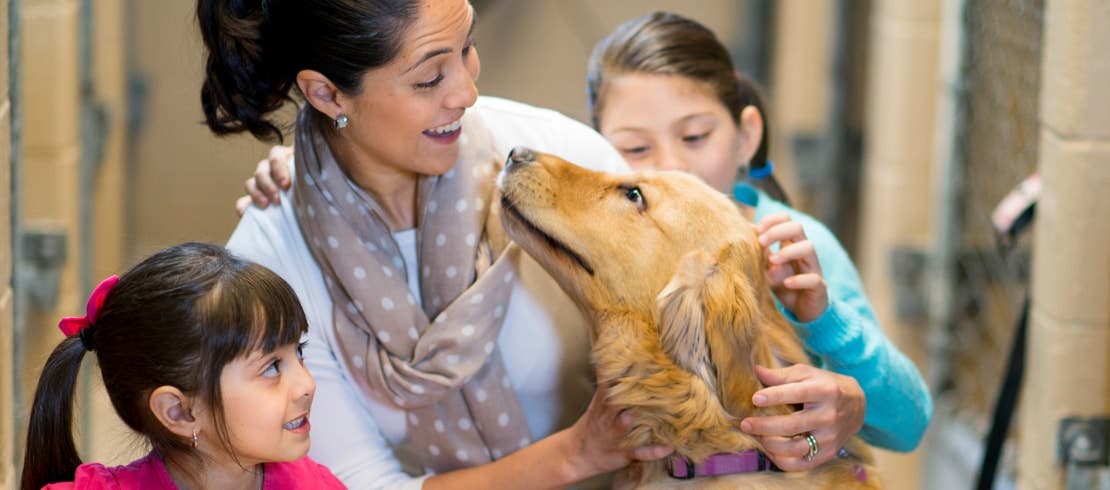 If you're considering adopting a dog, it's important to learn more about them from your shelter staff. Consider asking the shelter professionals the following questions to help you make an informed decision and find a dog that fits your lifestyle.
Why Is the Dog in the Shelter?
Was the dog a stray, a rescue or surrendered by a previous owner? If the dog was surrendered, ask why their previous owner surrendered the pup; if your dog has had previous owners, ask about any history of animal cruelty or neglect. If found as a stray, where was the dog found, and in what condition? Gathering this information can help you better understand your dog's history and behavior.
What Is the Dog's Experience at the Shelter? What Is Their Personality Like?
Learning more about your dog's experience and behavior at the shelter can help you transition them to your home. Ask these questions before adopting your dog:
How long has the dog been at the shelter?
Have they been adopted before? If so, why didn't it work out?
Has the dog been to the groomer? How did it go?
Does the dog allow staff to trim their nails, clean their ears, give them a bath and so on?
How has the dog interacted with other dogs, other animals, children and strangers?
Does the dog have any known behavioral issues?
Does the dog know any commands?
What kind of personality does the dog have?
What Is the Dog's Health History?
Shelters will have varying degrees of information on a dog's health history, but the shelter staff can provide an overview of treatment the dog has received after coming to the shelter. Make sure to get a copy of any health records the shelter has, and ask about:
An overview of the dog's general wellness exam and if any medical issues were identified
Whether or not the dog has been spayed or neutered
Vaccinations the dog has received
Details about worm, flea or tick preventatives the dog is on
If the dog has a microchip
Any known allergies
Bringing Home Your New Dog
When you finally take home the dog you've been searching for, it's the first step to a new life together. Walks, playtime, treats and attention go a long way to building a strong bond. There are many ways a new dog owner can help their pet settle into their new home, but a lot of love and a little patience are key.

An easy-to-use, odorless, non-greasy collar that kills and repels fleas and ticks for 8 continuous months.

A convenient, monthly topical application that kills and repels fleas, ticks and mosquitoes through contact, so they don't have to bite your dog to die. Do not use on cats.